Leading US-based energy firm explores Bitcoin mining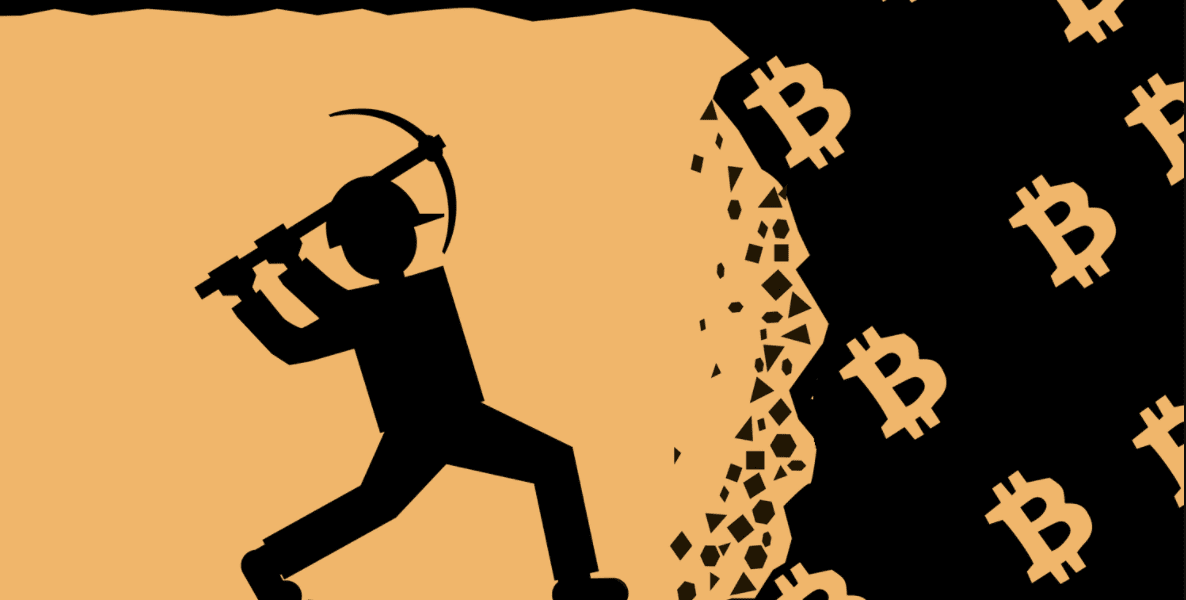 Duke Energy wants to integrate Bitcoin mining into its demand response strategy.
The energy firm will also discuss with Elon Musk the decarbonization of the grid and the electrification of transport.
---
On July 3, Justin Orkney (Duke Energy's regulatory strategy analyst) tweeted at Tesla CEO, Elon Musk. Orkney wants to share notes on how Bitcoin mining could enhance the decarbonization of the grid and electrification of transportation. Orkney also believes it can enable quicker adoption of Tesla's rooftop solar.
Before this tweet, Orkney stated that Duke Energy was studying Bitcoin during a recent podcast interview. According to him, the study focuses on a possible bitcoin solution to grid problems with rising renewable penetration. With renewable targets approaching, there would be worsening cases of grid imbalance and other related issues.
Justin is the latest in my series of people-you-probably haven't-heard-about-but-who-know-way-more-about-bitcoin-and-energy-than-you-do.

We talk about Justin's background, his role at Duke, his bitcoin journey, and mining of course.

— Unhosted Mind (@thetrocro) June 26, 2022
The study will reveal the best ways to onboard miners on the grid. Once miners' onboarding is successful, the masses would also benefit from it. The company uses various energy sources to leverage its micro-grid and conduct tests. Then, it measures the effect of the tests across various categories of miners.
Orkney adds, "we are researching various concepts in overall customer phasing… My aspect of the study is a bitcoin demand response. The goal is to have a bitcoin mining function in our system to develop a demand response feature… We plan to perform a technology test."
Preventing pressure on power systems
Duke Energy has been a provider of electric power for many bitcoin miners on a small scale. The company believes that putting crypto miners on a grid would reduce outages and improve power supply. Orkney believes that the demand response feature and similar programs would lessen the burden on power systems.
Thus, boosting the power supply to miners and the general bitcoin market. The good news is that Tesla is currently in partnership with block and Blockstream on a bitcoin mining project. Hence, it would be an added advantage for Tesla and Duke Energy to work together on another project related to bitcoin mining.
Whales' BTC dump pushes Tesla's BTC holdings to $440 million in loss
Meanwhile, the electric car company faces a $440 million drop in the value of its bitcoin (BTC) holdings. The current market conditions force whales to transfer their bitcoin holdings to crypto exchange platforms. The market rout has caused a further devaluation of Tesla's bitcoin holdings.
Bitcoin's price dropped to an 18-month low after trading at sub-$20,000. This price drop isn't good news for Tesla after purchasing $1.5 billion worth of bitcoin mid-last year. Tesla investors have criticized the company's move to purchase bitcoin with part of its cash reserves. Thus, the electric car manufacturers may be facing a write-down for their bitcoin holdings.
The slump in bitcoin's price to the sub-$20,000 level coincides with the last day of Tesla's Q2 financial period. Based on the current price, Tesla's bitcoin holdings are now worth a little over half its purchase amount at $820.8 million. Tesla will likely report this announcement when it releases its quarterly reports later this month.
Duke Energy wants to integrate Bitcoin mining into its demand response strategy. The energy firm will also discuss with Elon Musk the decarbonization of the grid and the electrification of transport. On July 3, Justin Orkney (Duke Energy's regulatory strategy analyst) tweeted at Tesla CEO, Elon Musk. Orkney wants to share notes on how Bitcoin…